228 American Police Officers Died By Suicide in 2019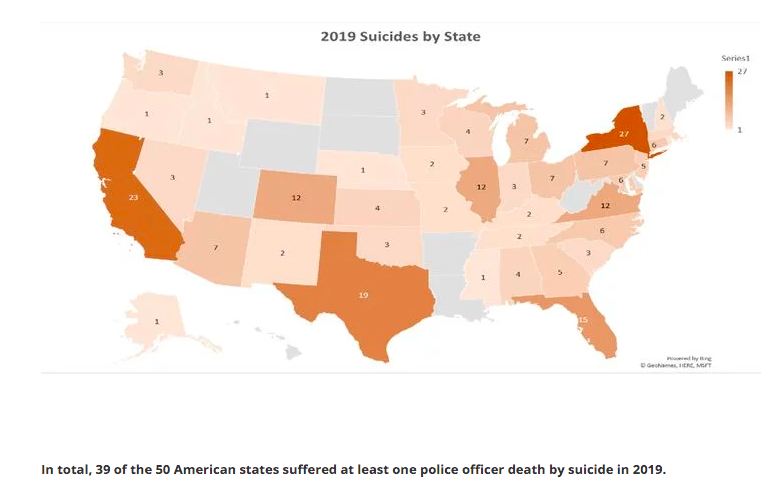 "For the fourth consecutive year that such data has been collected, more American police officers have been reported to die by suicide than all other line-of-duty deaths combined.
According to data released by Blue H.E.L.P.—an organization that tracks police officer suicides while simultaneously seeking to prevent such tragedies from occurring—228 American police officers died by suicide in 2019.
By comparison, 132 police officers were killed in the line of duty this year."
Click Here For The Full Article:
https://www.policemag.com/536451/report-228-american-police-officers-died-by-suicide-in-2019
By accepting you will be accessing a service provided by a third-party external to https://lagunabeachpea.com/